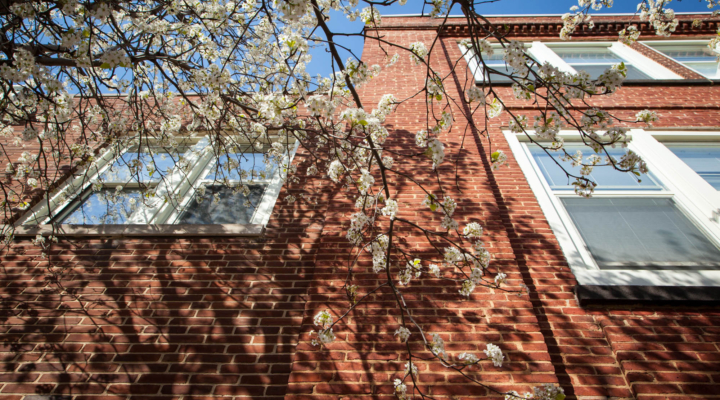 At a Glance
Nestled in the heart of Canton, St. Casimir Catholic School has provided a high quality education to families generation after generation in a warm, nurturing, safe environment since 1902. In partnership with St. Casimir Church and now our greater community including St. Elizabeth of Hungary, we foster the development of young people who will become competent, faith-filled, productive members of society. The school strives to meet the challenge of preparing our students for a technological world that is still developing and ever changing!
By the Numbers
252 Students in grades PreK-8th grade for the 2022-2023 school year
98% of our graduates attend their first-choice high school
Average class size 17 students
---
Achievements
St. Casimir Catholic School ranked #1 in Test Score Growth across the entire Archdiocese of Baltimore for the 2020-2021 and 2021-2022 school years.
Our Preschool received the highest Five Star Rating from Maryland Excels.
St. Casimir School is a Certified Sustainable Green School. In 2008 we were recipients of the 2008 Maryland Green School Award for outstanding natural resource, environmental and conservation education, community involvement, and practices. Through the re-accreditation process we are now certified sustainable.
---
Prime Location
We are located at 1035 S. Kenwood Avenue in the heart of Canton near Boston and O'Donnell Streets. Our school is easily accessed from both Interstate 95 and downtown Baltimore. We not only have many families from our immediate community, we also have many families from the suburbs who work in Baltimore and find SCCS to be the best choice for their child. We have before and after-care. Transportation to and from school is provided by parents.
---
Positive School Environment
To foster a positive school environment where all students are educated in a safe and caring atmosphere, all Archdiocesan schools will follow established procedures for prevention and intervention for bullying, harassment or intimidation.

Positive Behavioral Intervention & Supports (PBIS) has been implemented in every Archdiocesan elementary and high school to enhance academic and social behavior outcomes for all students.
St. Casimir School has been recognized with the Bronze Award for PBIS.
---
Accreditation
St. Casimir School is fully accredited by by the Southern Association of Colleges and Schools Council on Accreditation and School Improvement (SACS CASI). Founded in 1895, SACS CASI accredits schools and school systems throughout the United States and overseas. SACS CASI is an accreditation division of Cognia. Cognia is also the parent organization of the North Central Association Commission on Accreditation and School Improvement (NCA CASI) and the National Study of School Evaluation (NSSE).
Cognia

All Archdiocesan high schools and elementary schools are accredited as a system through Cognia. Every five years, the Department of Catholic Schools completes a system-wide accreditation review, which culminates with a visit by an AdvancED External Review Team. Each school is evaluated based on the National Standards and Benchmarks for Effective Catholic Elementary and Secondary Schools.
---