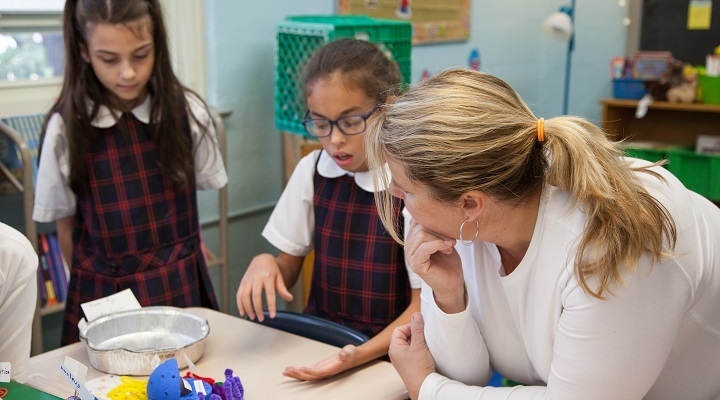 Signature Programs
STEM Fair
Students in grades 3-8 demonstrate their experiments to parents and friends during our annual STEM Fair. STEM enhanced ciriculuum is incorprated into every grade. Click HERE to find out more about our STEM projects this year.
Model UN
Our students enjoy participating annually in the Baltimore Area Model United Nations. The program for middle school students during the 2016/2017 school year was set up similar to "The Hunger Games". The students were divided into Districts and they are given a problem that they must solve through alliances and negotiations while remaining calm and respectful. This full day hands on learning conference was an eye opener for our students. They had loads of fun but also realized how important it is to respect differences and to be able to negotiate. Lessons for Life! The 2017/2018 Model UN which will be held in February will have the theme "Harry Potter"
3D Printing
We have two 3D Printers that are up and running in our technology lab. Students are able to create objects with incredible detail on the screen and watch them come to life when they are printed. 3D printing is also demonstrated during our STEM Fair.
Other Programs on the Horizon
Stock Market Games
Maryland History Day - a competition hosted by MD Humanities Council
BMore Dance Crew Project