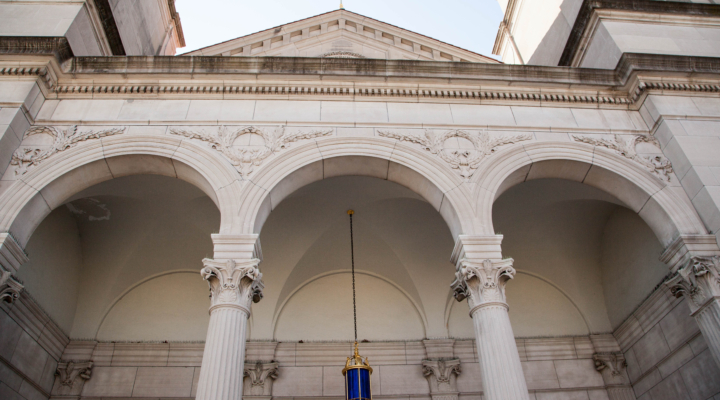 Lenten Foods
Enjoy Homemade Lenten Foods
Sponsored by the St. Casimir Home & School Association
Menu and Pricing:
Coddies: Fried $2.75 Crab Cakes: Fried $7.00
Unfried $2.50 Unfried $6.75
Salads – Potato, Macaroni & Cole Slaw: $3 each (l pound)
---
To place an order:
Email: lentenfoods@gmail.com
Call:
9:00-3:00pm Liz or Pam 443-255-2697
5:00-8:00pm Carol Kramer 443-414-6784
School fax: before 2:00 pm, 410-342-5715
*ALL ORDERS must be received by 3 p.m. on Wednesdays*
---
Place Order This Date For Pick up Date

Friday, Feb. 9 Ash Wednesday, Feb.14
Wednesday, Feb. 21 Friday, Feb. 23
Wednesday, Feb. 28 Friday, March 2
Wednesday, March 7 Friday, March 9
Wednesday, March 14 Friday, March 16
Wednesday, March 21 Friday, March 23
Friday, March 23 Wednesday,March 28
Orders are to be picked up between the hours of 11:00 AM and 3:00 PM. at the Kolbe Center, 1st floor (directly behind St. Casimir Church). When placing your order, please remember to designate your pick up time. We thank you in advance for your support of our students.
---
LENTEN FOODS ORDER FORM
Name:________________________Pick up date:______________
Phone #_______________________Pick up time:________________
Codfish $2.75 fried __________ Total_____________
$2.50 unfried________ Total_____________
Crab $7.00 fried____________ Total_____________
$6.75 unfried__________ Total_____________
Salads $3.00 potato__________ Total_____________
Macaroni________ Total_____________
Cole slaw_________ Total_____________
_____crackers ______mustard
To order fax order to 410 342 5715 Email lentenfoods@gmail.com
Call Liz or Pam 443 255-2697 (9 a.m.-3 p.m.) Carol 443 -414 6784 (5pm- 8 pm)